The CEO of China Railway Baoqiao group visited Titan
넳
넲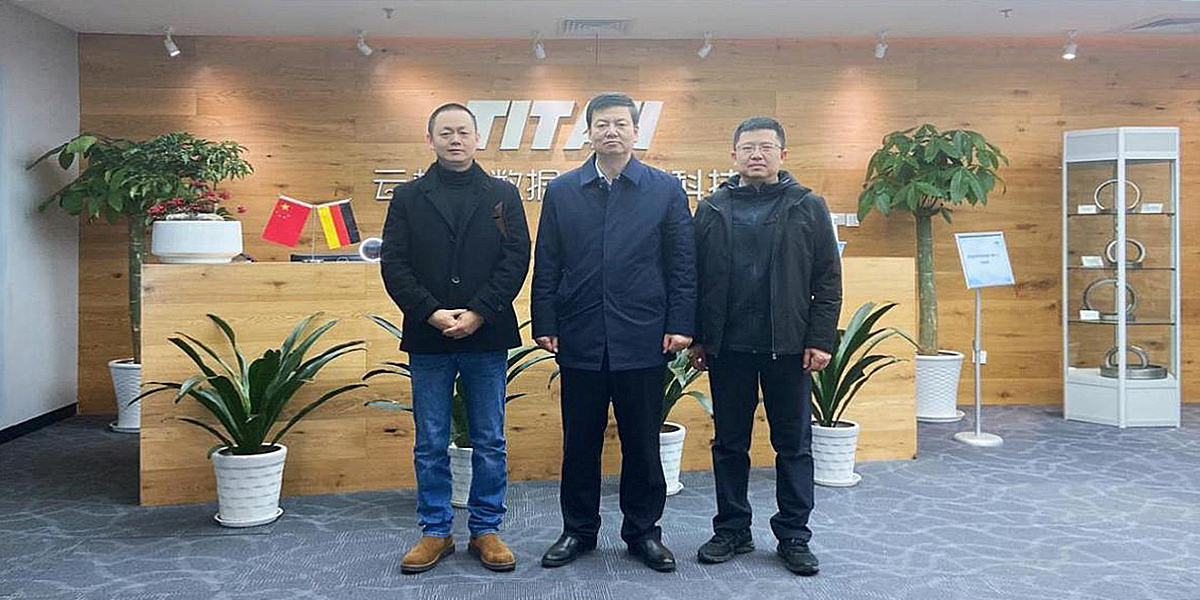 On February 24, the delegation of China Railway Baoqiao Group Co., Ltd. visited Titan, including Mr.Li,the deputy secretary of the Party committee and general manager,and Mr. Huang,the deputy general manager. John Feng, chairman and general manager of Titan, accompanied them to visit the company and made a detailed introduction to the company's development history, main business, core technology and future strategic planning.
China Railway Baoqiao Group Co., Ltd., subordinate to China Railway Group Co., Ltd., the "top 500 in the world", is a large-scale state-owned leading enterprise specialized in manufacturing steel bridges, steel structures, railway turnouts, urban rail transit equipment and other products. Its products are widely used in railway, highway, bridge and other fields, and sold well in more than 30 countries and regions such as Europe, America and Southeast Asia. China Railway Baoqiao group has long undertaken the construction task of national key projects, built more than 1000 steel bridges and produced 300000 sets of railway turnouts and many steel bridge projects and technologies such as Hong Kong Zhuhai Macao Bridge are "the first in China" or "the best in the world".
During the visit, the delegation listened to the introduction to Titan's lidar system, wind farm environmental data intelligent collection and analysis platform, intelligent predictive operation and maintenance platform, digital intelligent energy management platform, and the digital application cases of the company's products in wind power, infrastructure, high-end equipment and other industries.
Through this exchange, the understanding between China Railway Baoqiao group and Titan technology was deepened, and the follow-up cooperation direction was defined. The two sides have reached preliminary cooperation intentions in offshore wind power, bridge inspection and maintenance, railway turnout inspection and other fields. In the future, the two sides will further strengthen technical exchanges, make full use of their respective advantages and seek common development.
Titan Technologies corporation, founded in 2009, has long been committed to research, development and promotion of the application of industrial digital technology in the fields of new energy, energy conservation, environmental protection and intelligent manufacturing. It mainly provides AI algorithm based sensing technology, data collection and predictive data analysis services for high-end equipment and infrastructure industries. Through the collection and analysis of environmental data, machine equipment data and infrastructure operation data, Titan helps to improve the quality of asset management, reduce costs and increase efficiency.